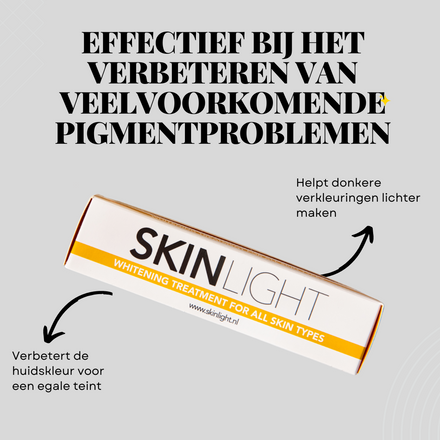 What are the active ingredients?
3-0-ethyl ascorbic acid
Vegetable extract that removes dark skin spots. It provides the skin whitening effect. It is a strong antioxidant and stimulates the amino acids in the skin to take action.

Citric acid
Citric acid allows the skin to exfoliate. And makes short work of dead skin cells in different skin layers. It helps to make the skin smoother, more even and radiant.

Aloe Vera leaf juice
Keeps the skin hydrated and ensures that moisture remains in the skin so that it does not dry out.